POF III / Topic 6 Solar Fuels
Photo-electrochemistry is a promising route towards solar fuels that operates at room temperature, under all light conditions, and on virtually any scale – from cm2 to km2. Efforts within the next POF period will mainly focus on light-induced water splitting, since this route yields the most versatile of all solar fuels: hydrogen. Stand-alone photoelectrochemical (PEC) devices for solar water splitting consist of at least two components: a semiconducting photoelectrode that converts light into excited electron-hole pairs, and a reduction- and/or oxidation-catalyst that enhances the kinetics of the desired chemical reaction.
Hybrid photoelectrodes and devices (Task 4)
The focus of these research activities lies in the institute "Solar Fuels" of Prof. R. van de Krol. The different components of such a device will be developed in different tasks and will be combined to construct a stand-alone, hybrid device for water splitting. A first approach to such a device is shown in Figure 1.
At PVcomB we will work together closely with our colleagues to design tailored and highly optimised components for hybrid heterojunction tandem devices. Silicon and chalcogenide-based PV devices (Topic 1) will be used in combination with wider-bandgap and chemically-stable metal oxide absorbers and electrocatalysts to make hybrid devices. New strategies will be developed to ensure materials and processing compatibility, and extensive performance analyses will be done.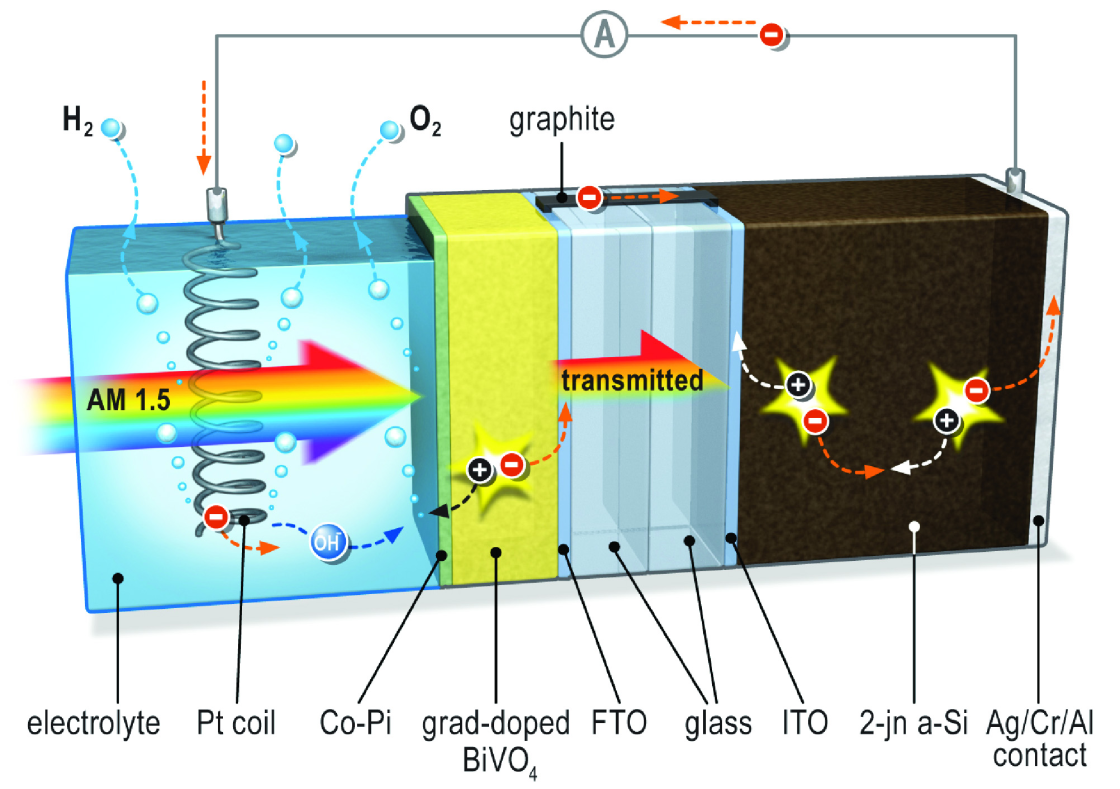 Fig. 1: First approach towards a stand-alone hybrid device for solar water splitting based on a metal oxide photoanode and a double-junction silicon tandem cell that splits water with an energy conversion efficiency of 4.9% [F.F. Abdi, L. Han. A.H.M. Smets, M. Zeman, B. Dam, R. van de Krol, Nature Commun. 4:2195 (2013) 1.].