RGBL Dipole
Russian German Dipole Beamline
The beamline is based on a Plane Grating Monochromator (PGM); it covers wide and continuous photon energy range and is characterised by moderate flux. It ends with a fixed experimental station RGL-PES that offers a multi-technique approach for the investigation of the electronic, chemical and structural properties of materials: X-ray photoemission spectroscopy and X-ray absorption in all possible modes (fluorescence yield, total and partial electron yields).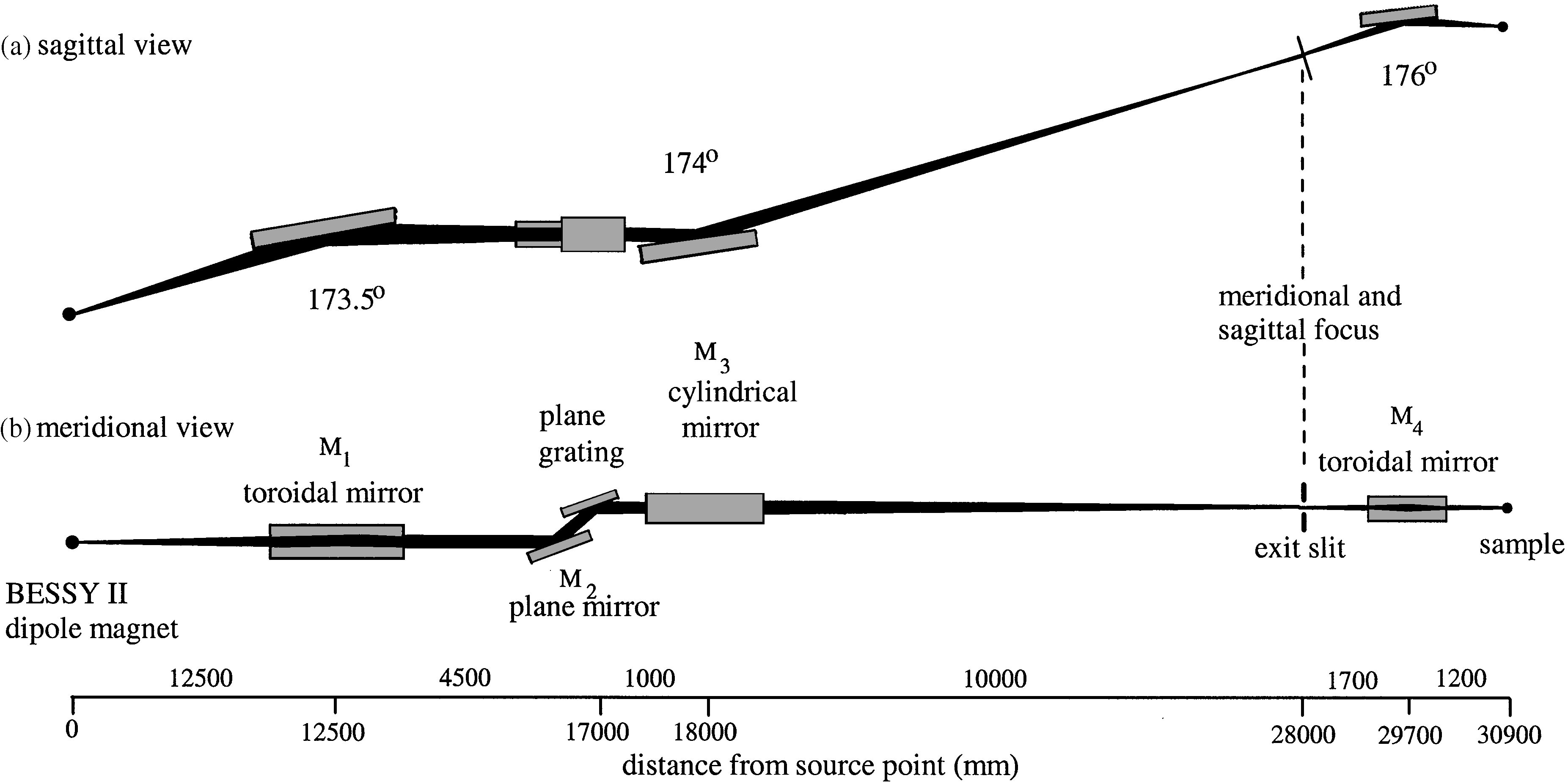 Optical layout of the Russian–German dipole Beamline. [Gorovikov et al., Nucl. Instrum. Methods Phys. Res. A: Accel. Spectrom. Detect. Assoc. Equip. 467–468 (2001) 565-568]
Station data
Temperature range
110 – 300 K (measurement), 300-2300 K (sample preparation)
Pressure range
UHV
More details
RGL-PES
Beamline data
Segment
L16
Location (Pillar)
1.2
Source
D16.1 (Dipole)
Monochromator
PGM
Energy range
80 - 1500 eV
Energy resolution
up to 11000 @400 eV
Flux
up to 2.5 10e11 photons/s/100 mA
Polarisation
horizontal
Divergence horizontal
-- mrad
Divergence vertical
-- mrad
Focus size (hor. x vert.)
150μm x <100 μm @500 eV, exit slit 210 µm, c = 2.25
User endstation
not possible
Distance Focus/last valve
820 mm
Height Focus/floor level
1400 mm
Beam availability
24h/d
Phone
(030) 8062 - 13433
More detailed information about Russian-German Laboratory you will find here.