KMC-2 Diffraction
KMC-2 Diffraction
The instrument Diffraction is a 6-circle goniometer in psi-geometry. The sample is mounted on a motorized stage that allows movement in all directions. Two detectors are available: A scintillation detector (Cyberstar) and an area detector (Bruker Vantec). 2Θ angles up to 140° are accessible with the area detector. The instrument is located at the KMC-2 beamline, which provides X-ray radiation with very stable energies in the range between 4 and 14 keV. This combination covers most scattering requirements.
Modular Sample Environment available at KMC-2 include:

Instrument applications
Grazing incidence diffraction (GID)
Reciprocal space mapping of single crystal Bragg reflections
Diffuse scattering
Powder diffraction
Anomalous diffraction
Reflectometry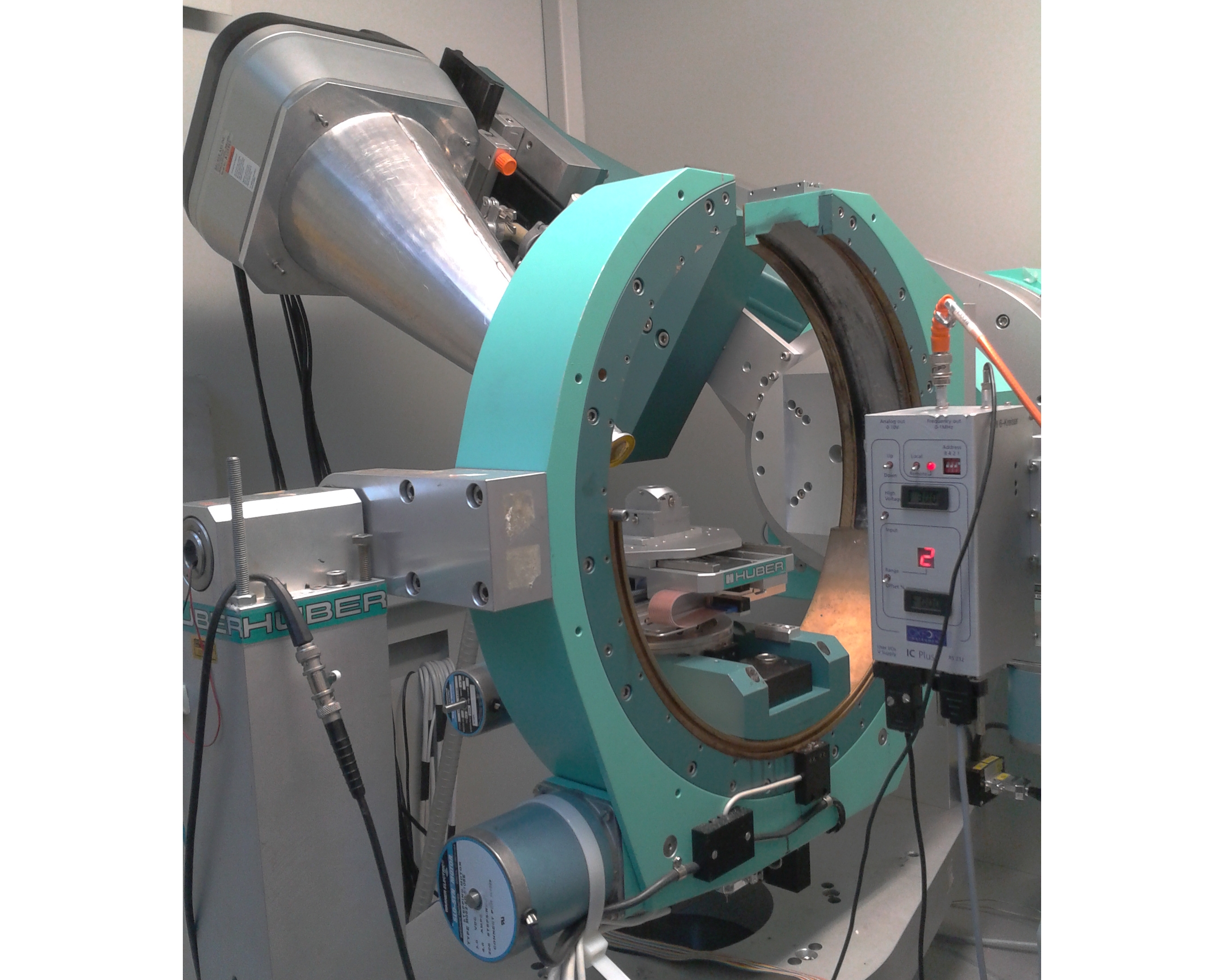 Methods
Reflectometry, Single Crystal Diffraction, Crystallography (material sciences), Surface Diffraction, Powder Diffraction, WAXS
Assigned to beamline(s)
| | Energy range | Polarisation |
| --- | --- | --- |
| KMC-2 | 4 - 15 keV | linear horizontal |
Station data
Temperature range
20-1000 °C
Pressure Range
Check text. For more details contact the station manager.
Detector
Scintillator, Area (Bruker Vantec)
Manipulators
Huber 6-circle goniometer
Sample holder compatibility
Check text. For more details contact the station manager.
Remote Access
Yes. Both control stations of KMC-2 diffraction can be operated remotely using NoMachine. The beamshutter still has to be opened manually.