15.11.2010
Aleksandr Matveenko erhält neue "Helmholtz-Russia Joint Research Group"
(german)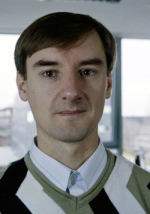 Dr. Aleksandr Matveenko und sein russischer Kollege Dr. Oleg Shevchenko können sich freuen: Denn sie haben sich im Helmholtz-internen Wettbewerb gegen 23 hochrangige Vorschläge durchgesetzt und werden als eine von sechs neuen russisch-deutschen Nachwuchsgruppen mit bis zu 150.000 Euro jährlich gefördert. Mit diesem Geld sollen enge Kooperationen zu Nachwuchswissenschaftlern in Russland ermöglicht werden, um gemeinsame Forschungsprojekte, Experimente und Expeditionen durchzuführen.
Die Helmholtz-Gemeinschaft betreibt das Programm gemeinsam mit der "Russian Foundation for Basic Research" (RFBR).

Das geförderte Projekt von Aleksandr Matveenko steht im Zusammenhang mit grundsätzlichen Fragen zum Prinzip eines Energy Recovery Linac (ERL) - zu dem eine Machbarkeitsstudie mit dem Projekt BERLinPro am HZB durchgeführt werden soll. Matveenkos Projekt trägt den Titel: "Control of Non-linear Phase Space Dilution and Beam Loss in an Energy Recovery Linac: the Way to Short High Intensity and Low Emittance Electron Bunches".
Dieser Frage möchte er gemeinsam mit seinem russischen Kollegen vom Budker Institute of Nuclear Physics, Dr. Oleg Shevchenko, in den nächsten drei Jahren nachgehen. Die Hauptthemen der Arbeit werden die Erzeugung von möglichst kurzen Lichtpulsen in zukünftigen ERL-basierten Lichtquellen und die Analyse der Strahlhalo und Strahlverluste sein.
Die Zusammenarbeit mit dem Budker INP, das selbst einen ERL-basierten Freie-Elektronen-Laser betreibt, wird durch das Projekt erweitert. Das sei für den gegenseitigen Informationsaustausch sehr wichtig, sagt Matveenko.

Aleksandr Matveenko ist erst vor wenigen Jahren mit seiner Familie von Russland nach Berlin gezogen, um am HZB beim Aufbau von BERLinPro mitzuarbeiten. Im hier realisierten ERL wird spezielles Röntgenlicht erzeugt, das im Vergleich zur Synchrotronstrahlung noch bessere Strahleigenschaften besitzt.
Seit 2009 leitet Matveenko eine eigene Nachwuchsgruppe. Er studierte Physik an der staatlichen Universität Novosibirsk. Seine Dissertation fertigte er am Budker Institute of Nuclear Physics an und forschte dort sechs Jahre an ERL-Projekten.

Die Ausrufung eines bilateralen Forschungsprogramms hat Tradition: Bereits 2006 hat die Helmholtz-Gemeinschaft ein Abkommen mit der Russischen Stiftung für Grundlagenforschung unterzeichnet, um deutsch-russische Nachwuchsgruppen zu unterstützen. Seither werden 14 gemeinsame Forschungsprojekte gefördert.
RSS News Feed