Joint R&D with industrial partners in early stage of development
The Helmholtz Innovation Lab HySPRINT at HZB is a platform for collaborations with industrial partners. HySPRINT deals with (opto)electronic materials and devices in an early stage of the technological development.
Read more >>
Events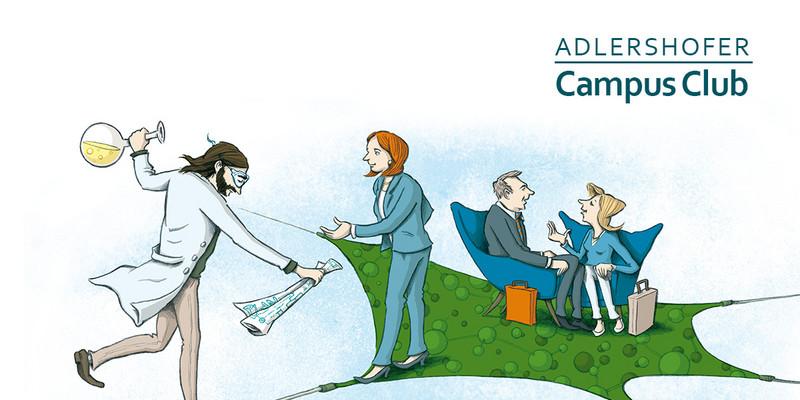 15.01.2020 // 4 pm
Rudower Chaussee 17 / WISTA - Newton Cabinet
12489 Berlin-Adlershof

* The event will be held in English*
Exchange and information event in the field of "New Materials"
Adlershof start-ups, companies and research institutions from the industry as well as interested students, specialists and scientists are invited to exchange suggestions and ideas and to develop interest in new fields of knowledge and products. Potential cooperation or recruitment of specialists among the start-ups, students, young scientists and young experts can also develop from this.
The Campus Club is an initiative of WISTA Management GmbH, Humboldt Innovation, HySPRINT @ Helmholtz-Zentrum Berlin, INURU, Nano-Join, Tiwari, Solaga, PSC.
Further Information: https://www.adlershof.de/termin/event/15-01-2020-campus-club-zum-thema-neue-materialien/
Dr. Helge Neumann
WISTA Management GmbH
Tel.: +49 30 6392-2231
helge@wista.de
News