Senior Scientists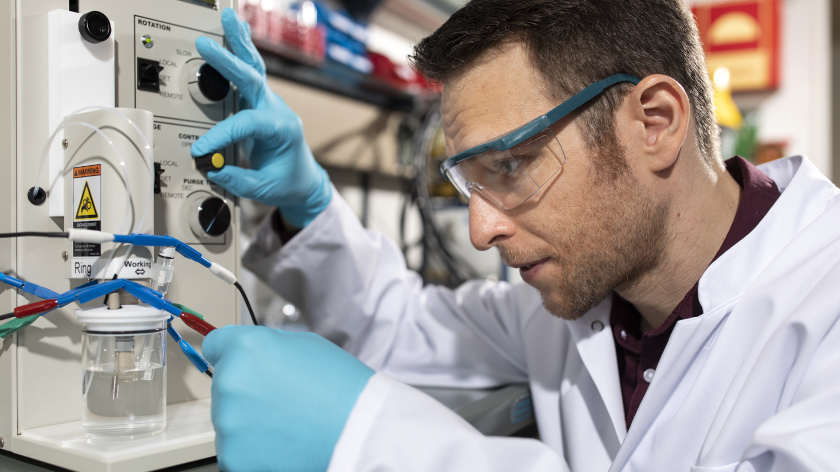 We have many analytical methods for you to conduct your research – at the electron storage ring BESSY II, in our central CoreLabs, and in other laboratories with outstanding infrastructures. By combining different methods, we gain insights into complex material systems. This helps us to optimise things like solar cells, batteries and catalysts. We research along the entire value added chain: from fundamental phenomena in materials to the development of components and the upgrading of processes for industry. You can learn more about this under "Our research at a glance".
As a Senior Scientist, you benefit from a diverse range of internal consulting services and support in the field of tech transfer, for example when it comes to applying for patents, submitting EU applications, or attracting funding.
Beyond research, we of course support you with many qualification opportunities, in particular manager training, as well as extensive offers for balancing your career and private life and for promoting health.
As a scientist at HZB, you also become part of the network of the Helmholtz Association, one of the largest research organisations in Germany.
You can find our current job vacancies here.