PM3 scattering
Resonant Soft X-ray scattering, NEXAFS, Reflectometry at PM3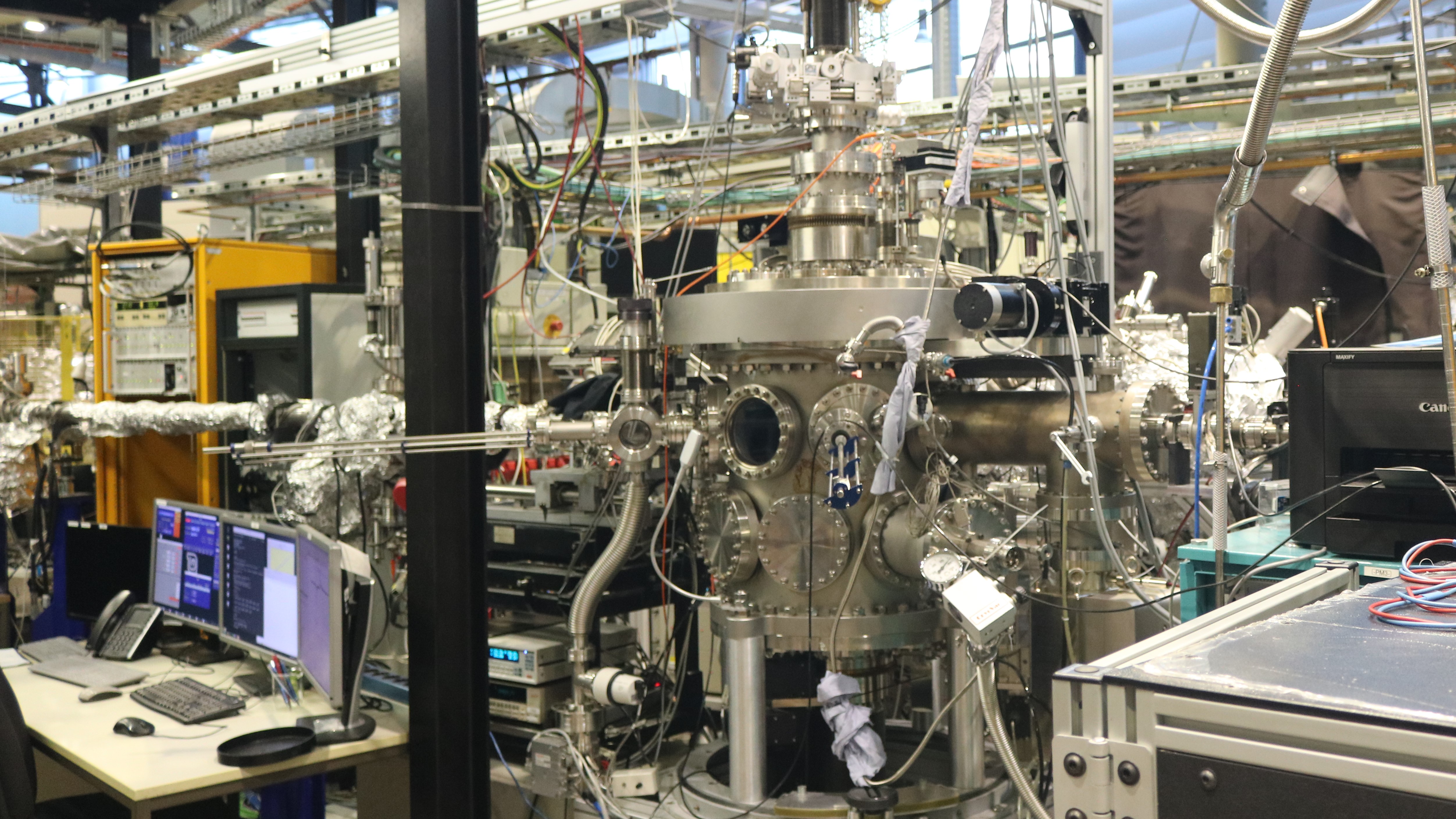 The PM3 scattering station at the PM3 beamline.
Methods
XMCD, NEXAFS, REXS, Reflectivity
Remote access
not possible
Beamline data
Energy range
20 - 1900 eV
Energy resolution
32000 at 64 eV
Flux
1e9 - 1e10
Polarisation
• horizontal
• circular
Focus size (hor. x vert.)
300
Phone
0049 30 8062 13429
More details
PM3
Station data
Temperature range
Pressure range
Detector
Manipulators
Sample holder compatibility
Additional equipment
Coming soon - for details please contact the responsible scientists listed on the right side panel.
--