UE52_PGM Ion trap
UE52_PGM Ion trap
The UE52_PGM Ion trap is an undulator beamline with a plane-grating monochromator delivering soft X-ray radiation with variable polarization for the Ion Trap station.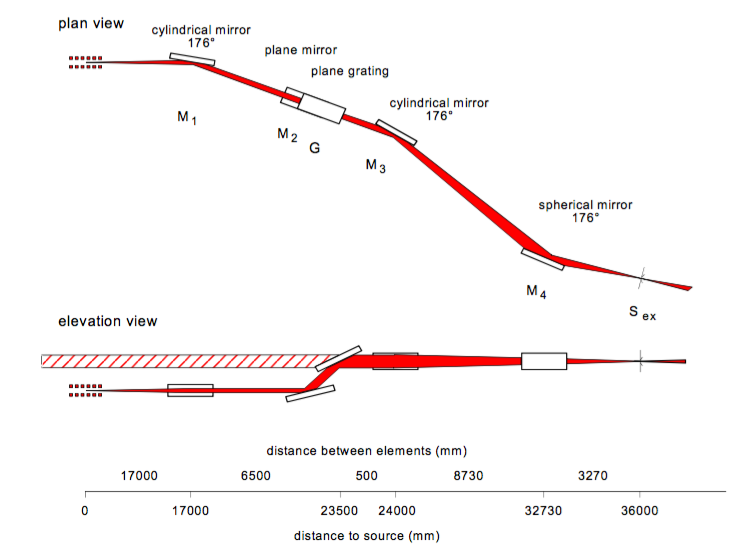 Station data
Temperature range
3 - 300 K
Pressure range
For details contact the scientist in charge.
More details
Ion Trap
Beamline data
Segment
H09
Location (Pillar)
11.1
Source
UE52 (Elliptical Undulator)
Monochromator
PGM
Energy range
120 - 1600 eV
Energy resolution
> 10000 at 400 eV
Flux
1012
Polarisation
variable
Divergence horizontal
0.062 ± 0.005 mrad
Divergence vertical
0.14 ± 0.01 mrad
Focus size (hor. x vert.)
beam profile 0.6 x 0.7 mm (at 200 micron exit slit)
User endstation
not possible
Distance Focus/last valve
(no focus) mm
Height Focus/floor level
1412 mm
Beam availability
12h/d
Phone
+49 30 8062 12137
The UE52_PGM Ion trap beamline is located downstream from the focus of the UE52_PGM CoESCA beamline and due to the low divergence of the x-ray beam, ideal conditions for the effective irradiation of the ion cloud in the Ion trap station are achieved.