U41-PEAXIS
PEAXIS - Combined RIXS and XPS
U41-PEAXIS beamline is one of the highest flux beamlines at BESSY II. It provides highly focused soft X-rays, thanks to the ellipsoidal refocusing mirror. The beamline is connected to a fixed endstation PEAXIS that is dedicated to studies of angle-resolved RIXS (Resonant Inelastic X-ray Scattering) and PES (PhotoElectron Spectroscopy) on solids.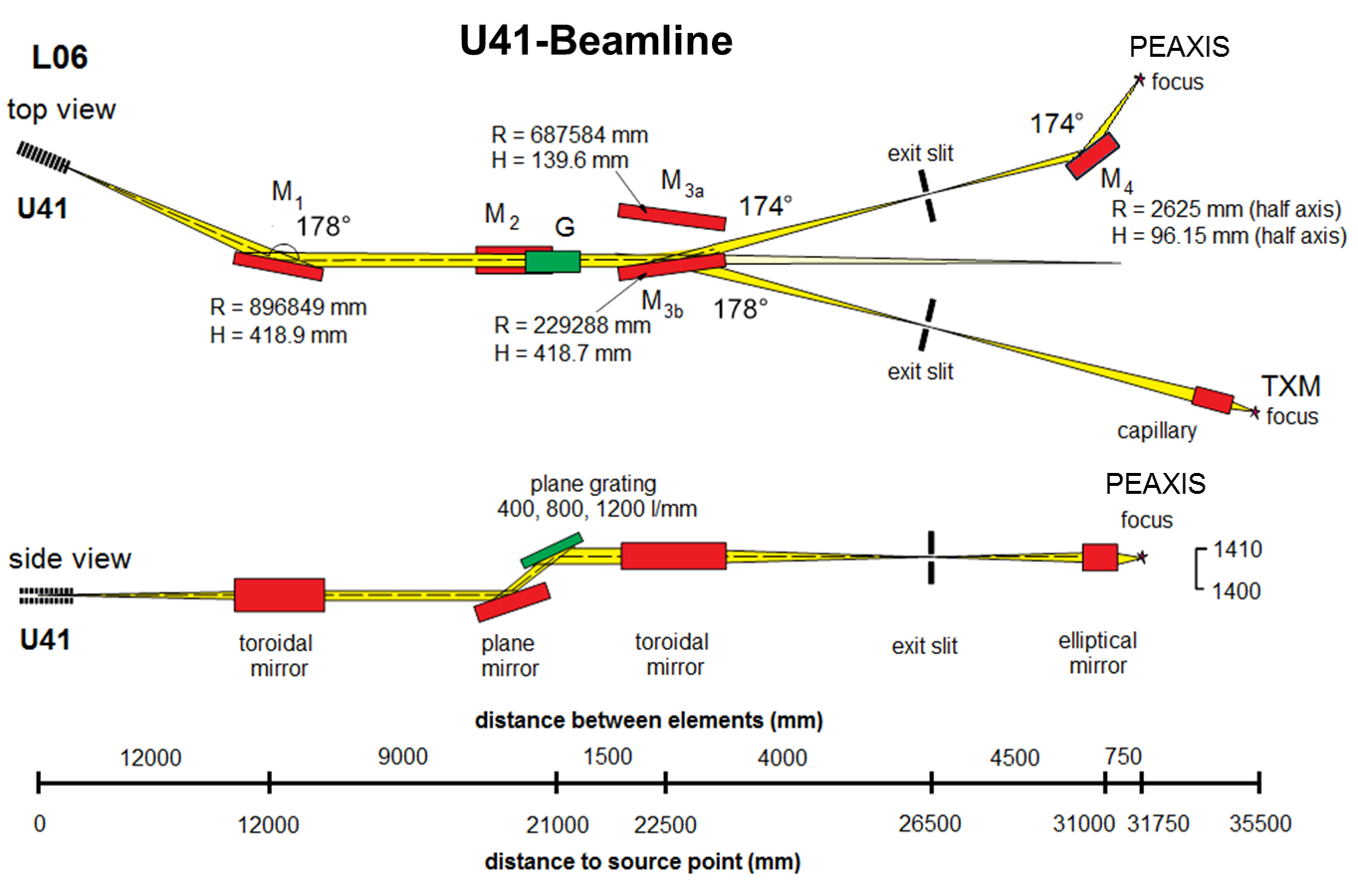 Beamline layout
Station data
Temperature range
20 ~ 1000 K
Pressure range
10-8 ~ 10-9 mbar
More details
PEAXIS
Beamline data
Segment
L06
Location (Pillar)
7.2
Source
U41 (Undulator)
Monochromator
800 l/mm PGM
Energy range
180 eV - 1600 eV (RIXS: 200 eV - 1200 eV)
Energy resolution
E/ΔE@400 eV: 6500 to 14000
E/ΔE@867 eV: 5500 to 9500
(depending on setup)
Flux
photons (s-1 (250 mA ring current)-1) at sample:
@400 eV: 1.4*1012 to 2.4*1011
@900 eV: 4.6*1011 to 7.7*1010
(depending on setup)
Polarisation
horizontal
Divergence horizontal
-- mrad
Divergence vertical
-- mrad
Focus size (hor. x vert.)
15 &microm x 4 &microm
User endstation
not possible
Distance Focus/last valve
750 mm
Height Focus/floor level
1410.6 mm
Beam availability
12h/d
Phone
(030) 8062-13154
Photon flux at the exit slit. The flux at the sample position is roughly half of it.
Beamline resolution @ 401 eV
Beamline resolution @ 867 eV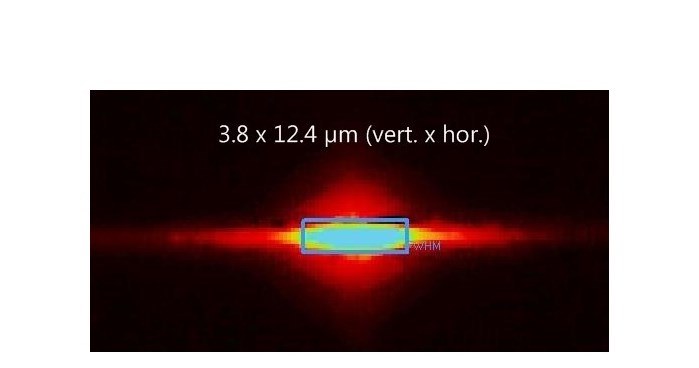 Focal spot @ 400 eV and slit 20 µm