TMP-SGJ-XRD
temperature regulated capillary spinning stage for x-ray diffraction
A capillary spinner setup combined with a regulated gas jet for temperature controlled XRD investigations of samples in quartz or Kapton capillaries under variable gas pressures.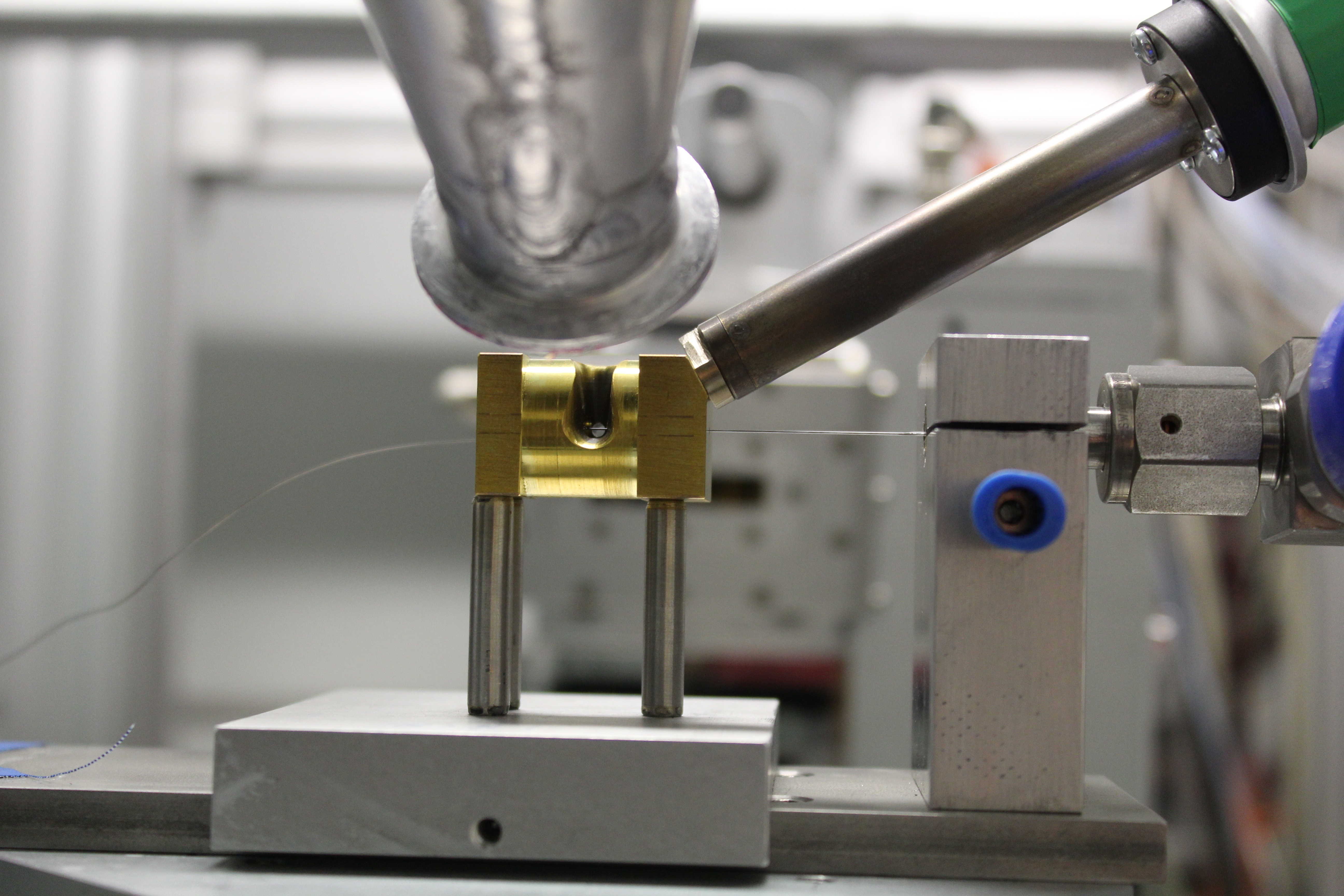 TMP-SGJ-XRD (hot air jet) in goniometer of KMC-2
TMP-SGJ-XRD (cold air jet) in goniometer of KMC-2
Specifications
low temperature option
240 - 300 K
high temperature option
297 - 850 K
pressure range
10 MPa
beam windows
Quartz and Kapton tubes
By the stage variable sample tubes from quartz glass or Kapton can be rotated about the capillary axis, which allows minimizing preferred sample orientations in powders or texture effects. The sample temperature can be regulated either by a cold air jet in the range from 240 K to 300 K, or alternatively by a hot air blower from 297 K to 850 K. The gas pressure in the sealed capillaries can be controlled by connecting them in-situ to a suitable gas dosing system up to pressures of 10 MPa. The capillaries are mounted in a dry environment to prevent the condensation of water or ice in the beam. Due to the small volumes involved, problematic gases, e.g. hydrogen, can be handled savely.