Minerva-Gentner-Symposium 2023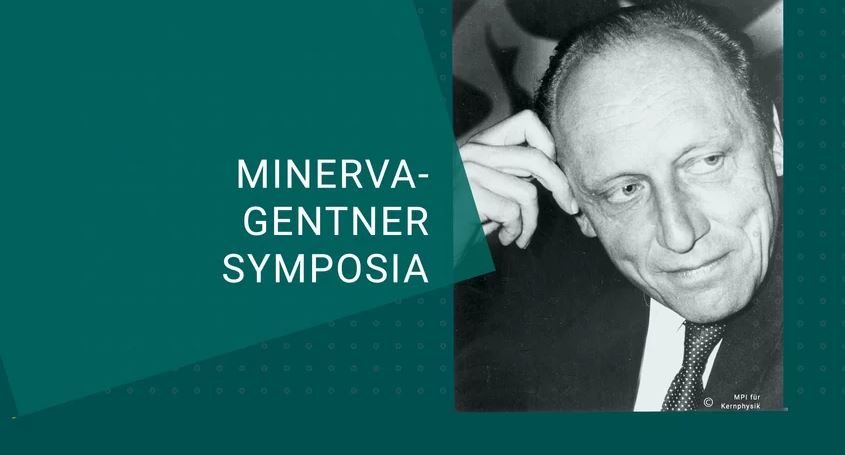 The Minerva-Gentner Symposium is a format to bring together Israeli scientists with colleagues from Germany and other countries. The format is named after the physicist and former director of the Max Planck Institute for Nuclear Physics, Wolfgang Gentner, who was a member of the first German scientific delegation to Israel in 1959 and later member of the board of the Weizmann-Institute in Rehovot. The invited scientists should come from various institutions in Germany and Israel. In addition to the Israeli and German participants, also scientists from other countries can be included in the programme. Not yet established but promising young scientists (PhD-students, Post-Docs) will have the opportunity to get in contact with senior scientists during these symposia.

We are very pleased to present the German-Israeli Minerva-Gentner Symposium:
"Bringing the Sea to Berlin" - the future of marine sciences building on high-resolution X-ray characterization methods at synchrotrons.
The Symposium will take place June 19 to June 21, 2023 at the Helmholtz-Zentrum Berlin in Berlin-Adlershof and the participation is free of charge. If your science is related to the topic of the symposium you are invited to participate and to apply for a scientific talk or a poster presentation at REGISTRATION (Deadline: March 31, 23:59 CET)

Programme
Please find the detailed programme below.
Poster Session
The poster session - an important and integral part of the symposium - is an excellent opportunity to present and discuss your latest research results. The poster session will be accompanied by a poster slam - live and on stage. If you would like to present a poster, please indicate your request in the registration form.
Travel Information
The Minerva-Gentner-Symposium will be held at Helmholtz-Zentrum Berlin at Science Park Adlershof.
Helmholtz-Zentrum Berlin/BESSY II
Albert-Enstein-Straße 15
12489 Berlin
Public Transport

From main station (Hauptbahnhof) / S9 to Adlershof station
From Airport BER / S9 or S45 to Adlershof station
Passenger information S-Bahn Berlin and BVG
Accommodation (nearby)

Essential by Dorint Berlin-Adlershof Airporthotel Berlin-Adlershof
ADAPT Apartments Berlin-Adlershof IBB Blue Hotel Berlin-Adlershof