Virtual tours
The HZB in 360 degrees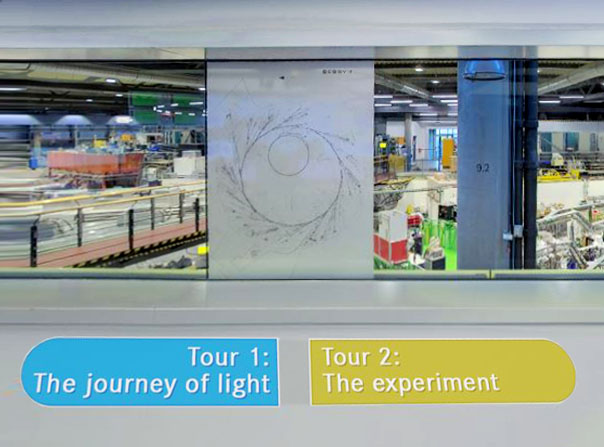 Start your tour in the control room
Due to Corona, it is currently not possible to welcome groups of visitors at HZB and guide them through the facility. Nevertheless, we would like to open our doors virtually for you and provide insights into research at HZB. Make yourself comfortable and start your own virtual tour through BESSY II. Move through 360-degree images, have a look and linger at selected stations. We start with two tours through the accelerator BESSY II which is unique in Germany and a magnet for many external. Further tours are in planning.
Tours through the accelerator: Follow the path of light
Have you always wanted to walk through an accelerator? Then let's get started! The two tours "The Path of Light" and "The Experiment" start in the control room of BESSY II. Continue to the place where electrons race through and emit light at almost the speed of light - the storage ring tunnel. Follow the light and see how we experiment with it.
Enjoy the digital tours!