20 percent more patients were treated with proton therapy in 2019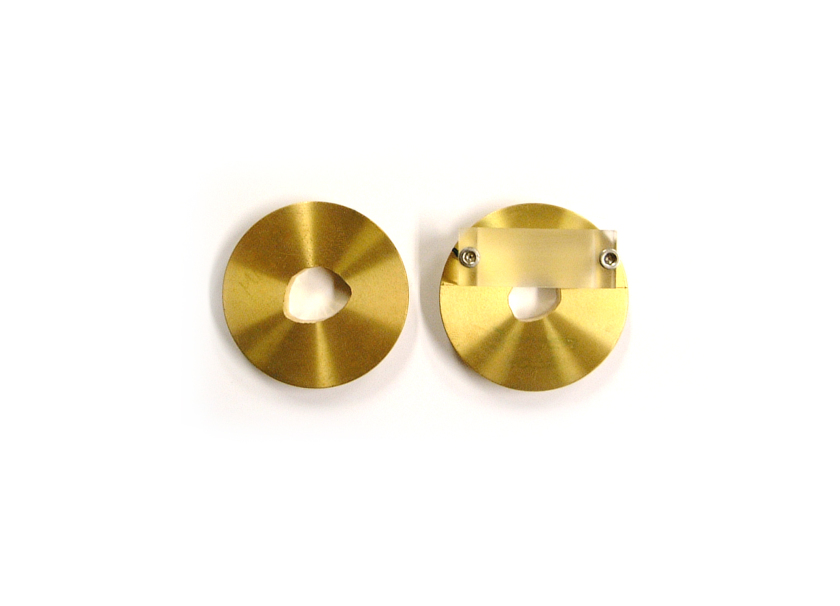 An individual eye shield is made for each patient to protect the surrounding tissue from the proton beam. © HZB
For more than 20 years, Charité - Universitätsmedizin Berlin and the Helmholtz-Zentrum Berlin (HZB) have jointly offered the irradiation of eye tumors with protons. In 2019, more patients were treated in Berlin-Wannsee than ever before. 276 patients - 20 percent more than in the previous year - underwent proton therapy. The treatment is specialized in choroidal melanomas of the eye. The proton accelerator at HZB is the only treatment facility for this disease in Germany.
500 to 600 people in Germany are affected by a malignant choroidal melanoma every year. In 97 percent of cases, the tumour can be completely destroyed by irradiation with protons. In most cases, not only the eye but also the vision can be maintained to a satisfactory degree. "The energy of the proton beam can be adjusted in such a way that practically only the tumor receives the radiation. Since the protons have a straight trajectory, the lateral scattering is much less than with X-rays," explains Dr. Jens Heufelder, the senior medical physicist at Charité - Universitätsmedizin Berlin. The protons effectively destroy the tumor, while the surrounding healthy tissue is largely spared.
To cope with the increase in patients in 2019, treatment operations at the proton accelerator have been extended to 12 hours. Approximately 45 percent of the patients came from the Berlin-Brandenburg region, the other patients came from other German states and other European countries (approximately 8 percent). The youngest patient who received proton therapy at HZB in 2019 was 8 years old, the oldest patient 96 years old. The average age was 61 years.
Since 1998, more than 3,700 patients have been treated with protons from the HZB accelerator. "The success of proton therapy is based on the collaboration between ophthalmologists, medical physicists and accelerator experts. As a result, the therapy has been continuously improved for the benefit of patients over the past few years", explains Prof. Dr. Andrea Denker, head of proton therapy at HZB.