BL14.1 specific information
Startup the NoMachine connection
Prerequisite to connect to our experimental infrastructure, is a successful connection to our Nomachine server foris.helmholtz-berlin.de using the rex_account credentials via the nomachine client software.
After an successful login, you should be able to select one of the possible machine connections :
NoMachine screen with BL14.1 computers
Connection setup
Select "Fit to display" display option to map the remote screen to your local screen size and resolution.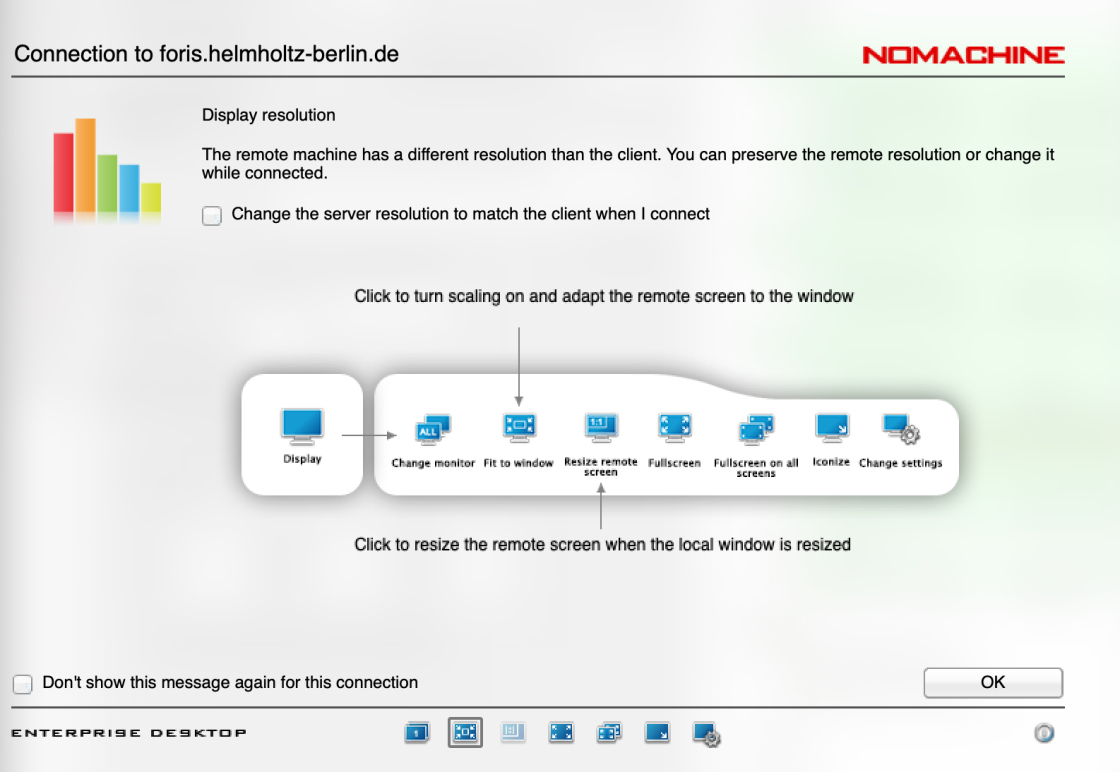 NoMachine display settings
Select the "Change settings" icon in the bottom right screen and turn the "Quality" and "Resolution" slider to the right, in order to maximize the quality of the remote connection.
These settings are important to enable a good video quality of the zoom microscope to center your samples properly.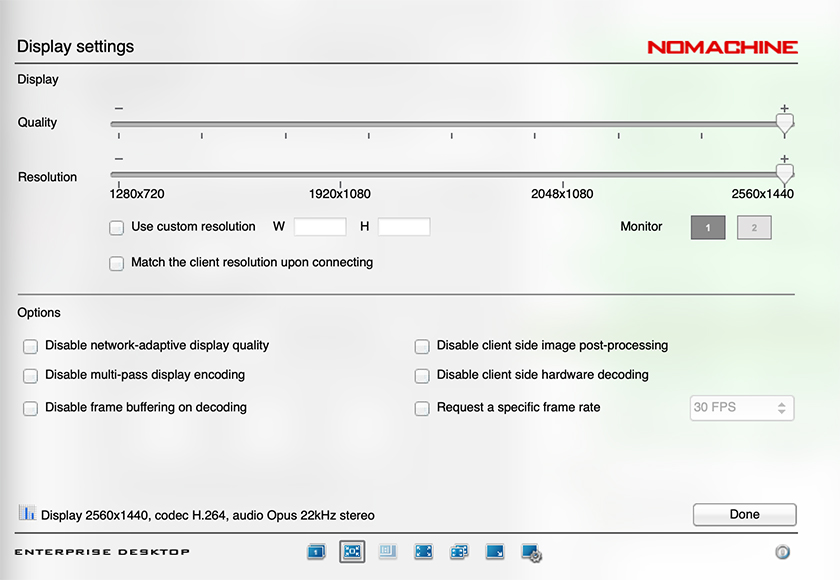 NoMachine display quality settings
BL14.1 video streams
BL14.1 has several high definition video cameras. You can only connect from the HZB intranet to these cameras: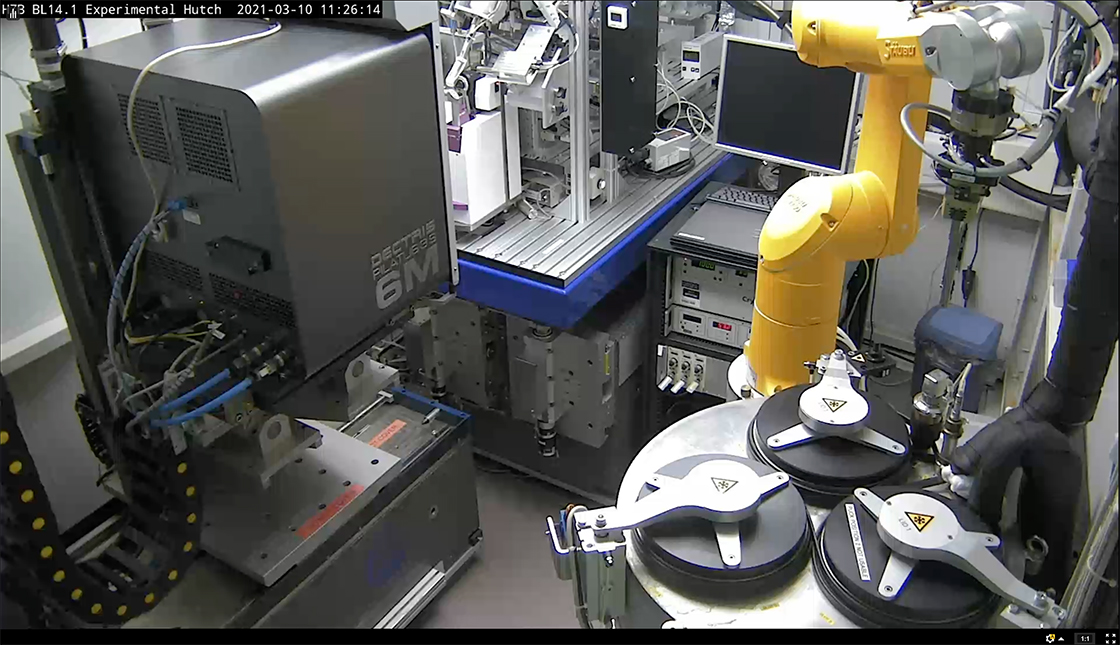 cam1.psf.bessy.de view of BL14.1 experimental hutch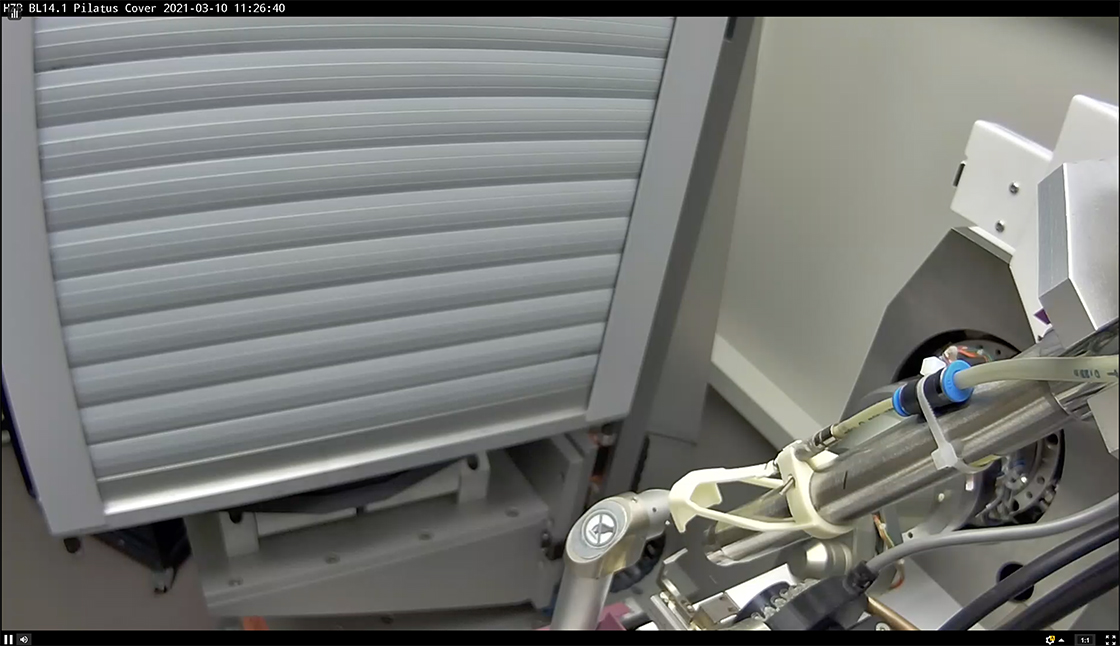 cam141b.psf.bessy.de view to Pilatus cover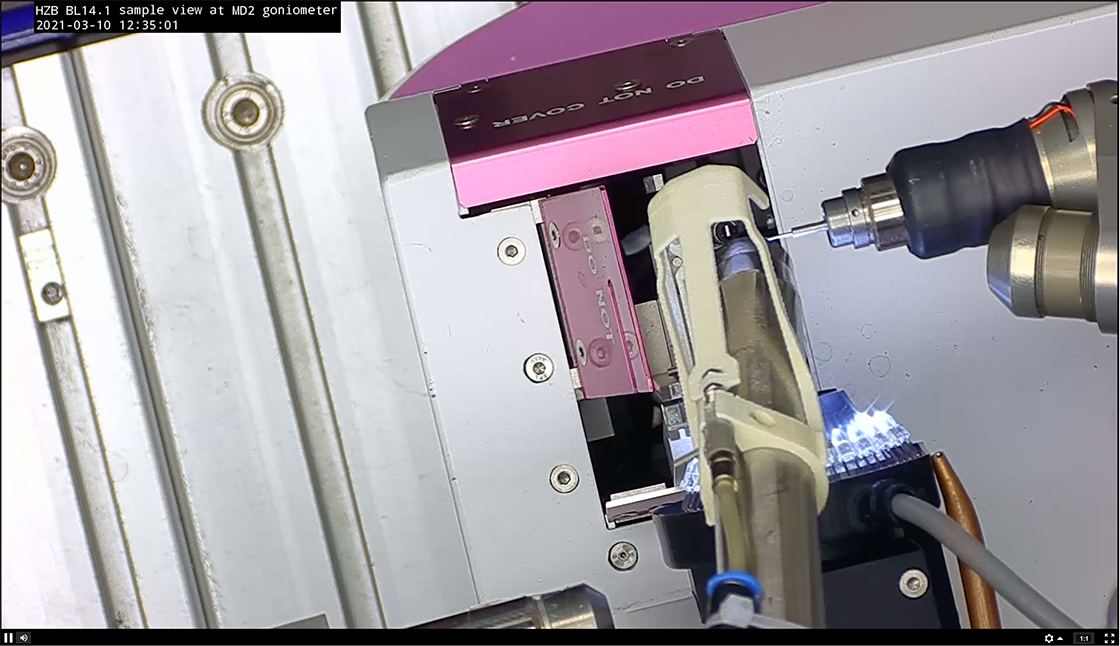 cam10.psf.bessy.de view of sample at MD2 goniometer
BL14.1 computer environment
At BL141, you can connect to these machines:
BL141 MXCuBE control:
MXCuBE control machine, dual monitor, login/out using your px-credentials
BL141 Processing:
Multi-core, data processing machine, ads, xdsapp evaluations, login/out using your px-credentials
BL141 MD2 control:
MD2 control machine for beam location required.
Login credentials not required. Never logout from this machine!
BL141 MXCuBE Control
Startup sequence:
Login to mxcube141 with your px-credentials
Add the appropriate keyboard layout, in case you are not connected with an English layout keyboard
Right-click open terminal windows
Launch the control environment with <run_141> to start mxcube and adxv at once (alternative launch commands: <run_mxcube>, <run_adxv>)
In another terminal window start <firefox> and connect to http://cam1.psf.bessy.de
Stop sequence:
Close MXCuBE application
Close ADXV application
Close Firefox
Logout of mxcube141
Disconnect from the Nomachine session
BL141 MD2 Control
Startup sequence:
Upon connection, you will find a fully functional desktop environment, with the MD2 control application running. This application must run the hole time.
Stop sequence:
Simply close the NoMAchine connection without any further action
Do not terminate the MD2 control program! Do not logout from the Linux desktop
BL141 Processing
Startup sequence:
Login to hkl5 with your px-credentials
Add the appropriate keyboard layout, in case you are not connected with an English layout keyboard
Right-click open terminal windows
Launch xdsapp with <xdsapp3> to start the processing gui
Stop sequence:
Close all application
Logout from hkl5
Disconnect from the NoMachine session